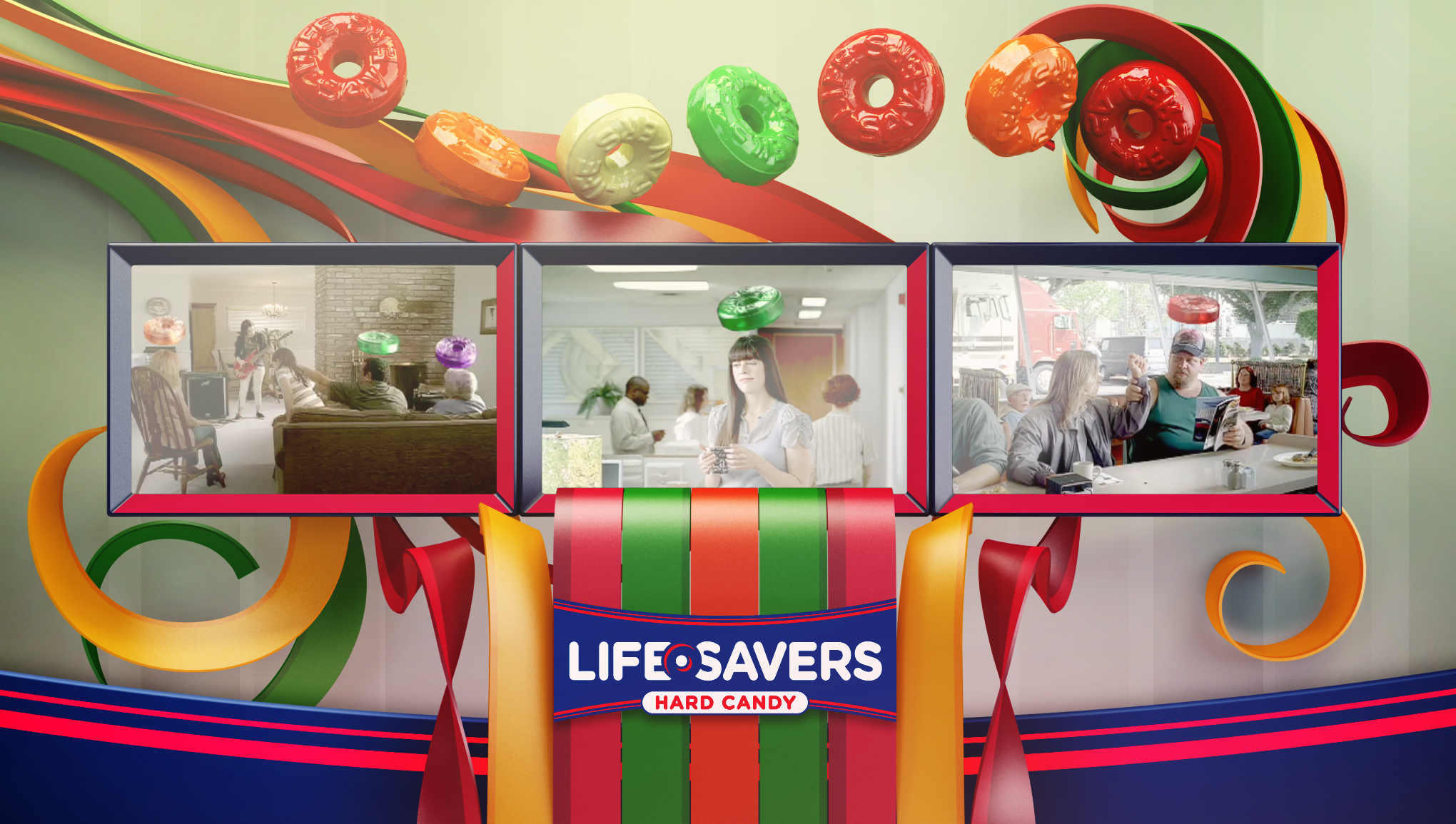 * LIFESAVERS BOOTH // DK
The Wrigley company had planned to create an official store in downtown Chicago and approached DK to design the physical space that each product would be presented in. This was my design for the Lifesavers section. We didn't have much time to work on it. The top image was what we presented. I tweaked the shaders on the candy in the second render to make them look more real.
These designs were created for a different campaign that never got launched. Designed at the Material Group.